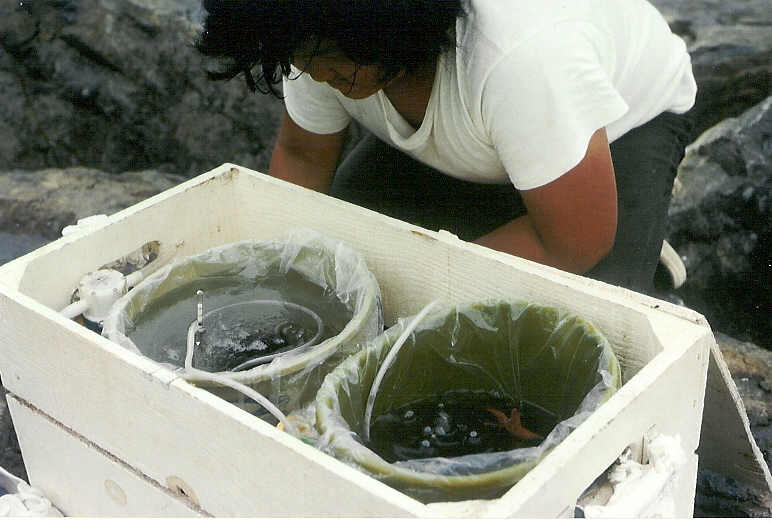 The Secci disc and Forel color scale
Colors range from deep blue to yellow (the waters richest in plankton cells).
Student ready to drop...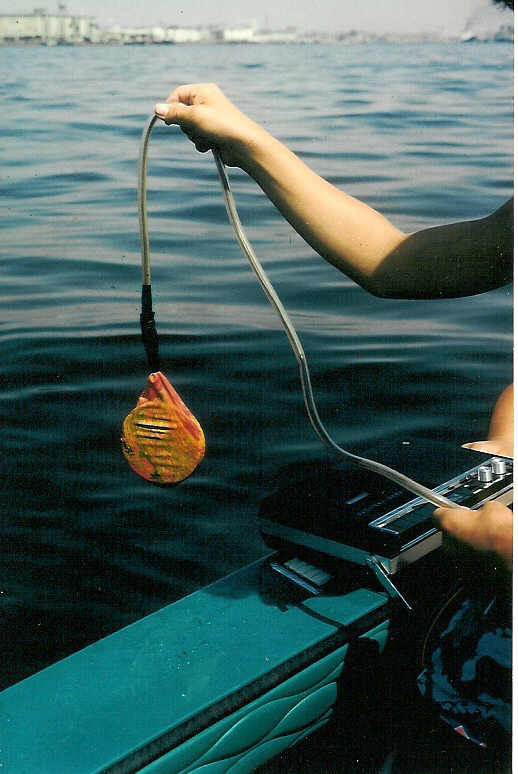 ...His homemade hydrophone over the side to record underwater sounds.
The marine science class...
...during a twilight cruise aboard the Fury, out of Long Beach, CA
Student observes the fathometer...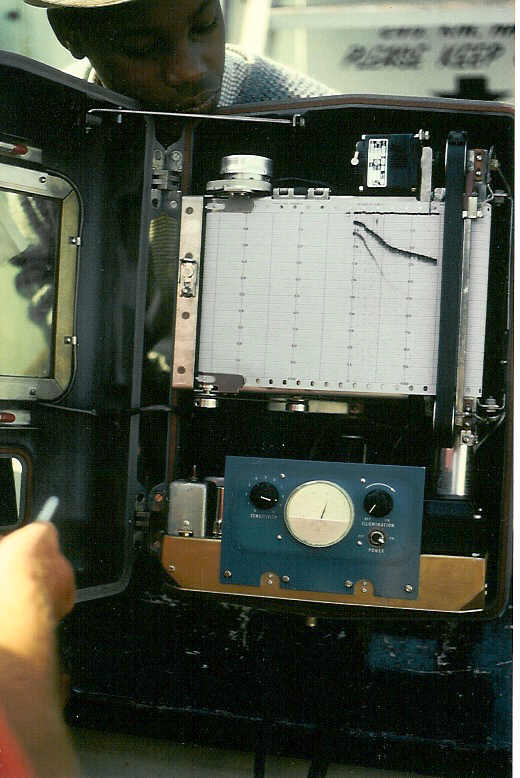 ...An instrument which charts the sea floor while the ship is in motion.

The author's oldest daughter on Catalina Island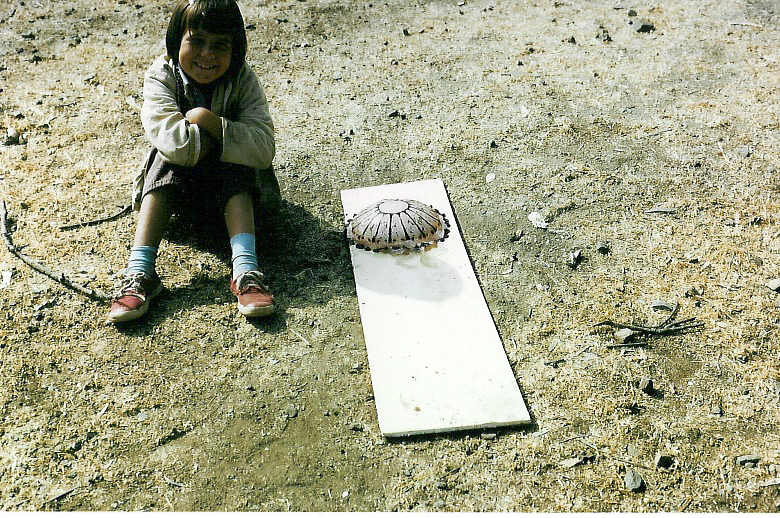 Next to a Jellyfish
Author's youngest daughter Julie Jordan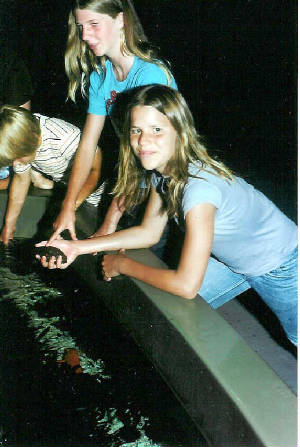 ...at the handling tank of Jacques Cousteau's "The Living Sea" exhibit, Long Beach, CA



Byron E. Jordan, EdD, Author
Marine Science Educator
16722 Pineridge Drive
Granada Hills, CA 91344-1850
Phone/Fax: 818-366-2371
Last updated: